 Thank you for your support!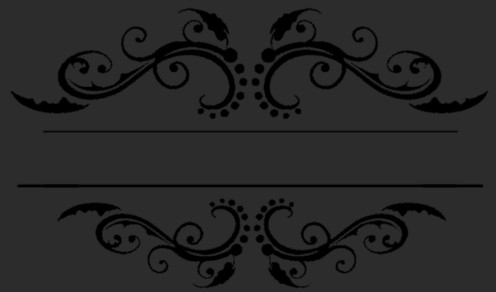 Improvisation Show Directed by Mary Rings


First Christian Church

North Hollywood

Congratulations to all...the show was wonderful.  

Mary, your commitment, faith and dedication to BTAP always transcends to create performances that audiences respond to in the most amazing ways....hearts are opened and joy prevails. 

Thank you.  Aniko and Brent and, of course, Brandon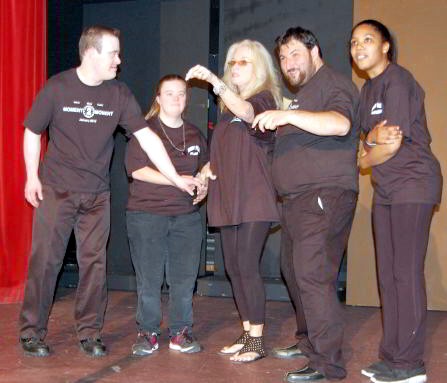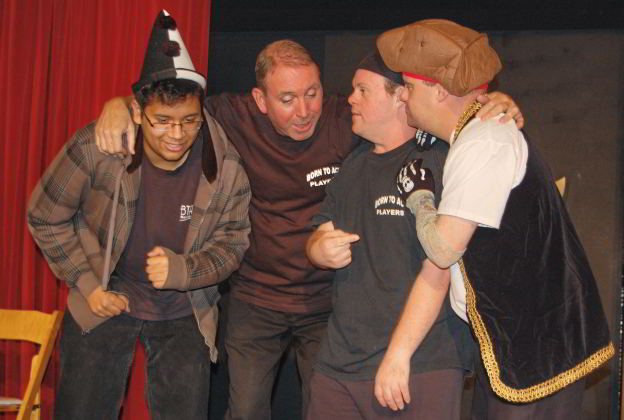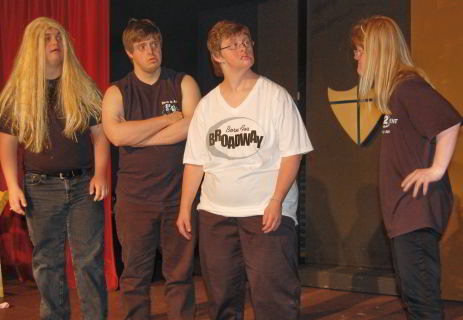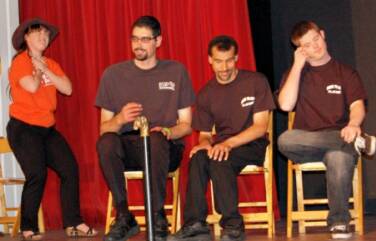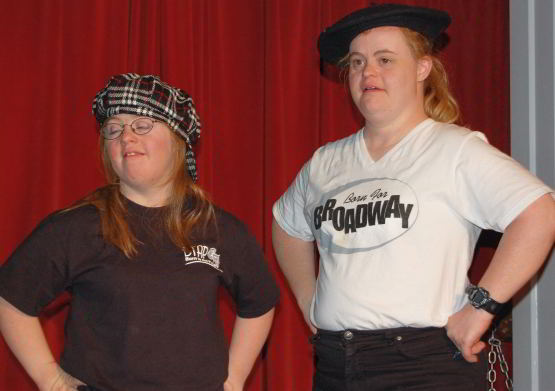 What a beautiful voice you have (Cissy)... I do believe you are ready for the voice.

Your sister was a wonderful companion and so beautiful like you. The talent in the show was very inspiring each one and the Director perfect in her ability to manage the whole show.

Thank you very much for the reminder of "innocent kids with the ability to perform in their own  way " It was so very emotional watching them and then hugging them and personally thanking them for the efforts they gave to the entire cast . There is hope isn't there. See you soon ms. Talented lady.

Love, me Shirley Goodman.

Dear BTAP,

This was my  FIRST TIME watching the Born To Act Players in a LIVE SHOW !!!.

So So Soo Impressive!!   What Heart!   All I can say is FABULOUS!!!

oh yeah and Hallelujah !!!!

Elaine (Brittania's Mom)

-----------------------------------------------------------

Wonderful show on Saturday, thank you for sharing your talents and providing the actors a place to share theirs!.

Susan Alburtus

What a wonderful show! I enjoyed every minute. Thank you all for sharing your gifts and talents with us. Truly a great afternoon of awesome theater. Blessings!

Lorienne Shaw

-----------------------------------------------------------------

Life is not only an Improv but much better because of Born to Act Players. Congratulatulations to all on a wonderful production. Not to be missed!!!!

Deb the celeb's parents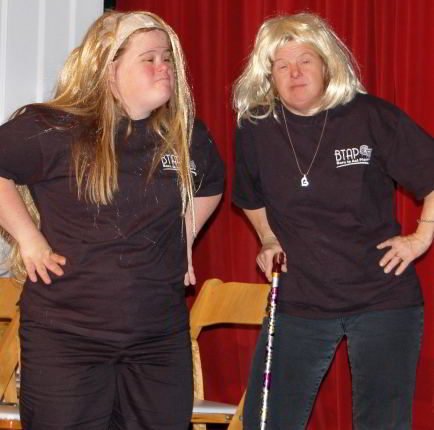 Another great show in the books...

The players were AWESOME. a wonderful time was had by all.

Theresa Dieriex

--------------------------------------------------

What a FABULOUS SHOW...and what a joy it was for me to be apart of...I just Love the Loving energy of ALL the TALENTED BORN TO ACT PLAYERS!!!!!!THANK YOU!! I LOVE YOU!!!

Cissy

---------------------------------------------------------------------------------------------------------

A zillion bravos to everyone involved in our latest production-- "Life Is An Improv" . The show was so lively and filled with high spirited fun. The standing ovations for both performances were well deserved because what was happening onstage were moments that transcended a typical theater experience. "The Dating Game" was as good as the original on television only funnier and more unique. The interviews were so crazily creative and demonstrated how ready so many of our actors are to be chosen to work in the world of entertainment. The skits were creative and fun--both for actors and audience. Our players have truly progressed in their abilities to listen and respond to one another--to share the spotlight as well as shine as individuals. The modern dances and closing song were truly about "heart" and so many in the audience were moved by the passion and talent onstage in those very heartfelt segments of the show.

Once again, our show goes beyond pure entertainment to move into the realm of inspired theatre that changes both the audience and the actors.

Special bravos to Mary for leading the BTAP to reach new heights of individual and group excellence --bringing such unforgettable theatre to our audiences. I continue to feel blessed and grateful to be part of it all as an assistant.

BORN TO ACT PLAYERS--you are the best!!!!

Love always,

Lynne Goldklang

BTAP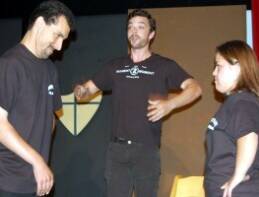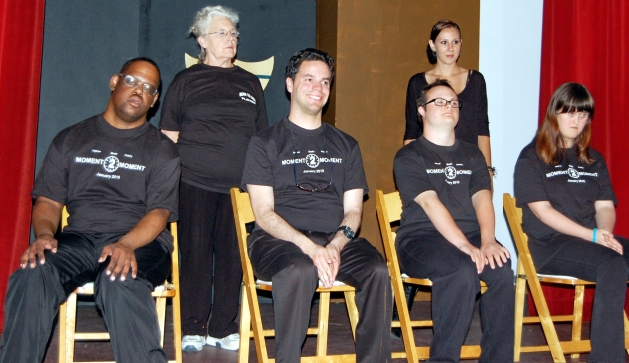 ------------------------------------------------------------------------------------------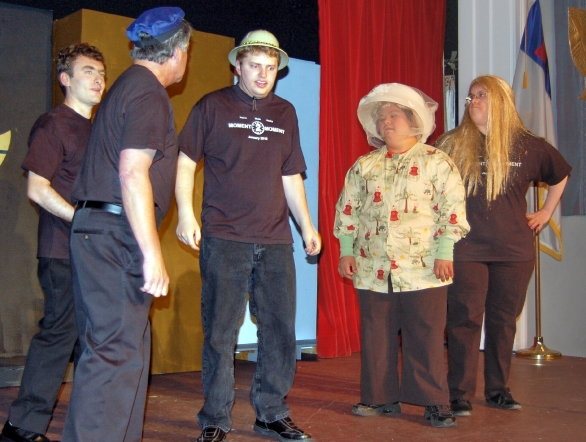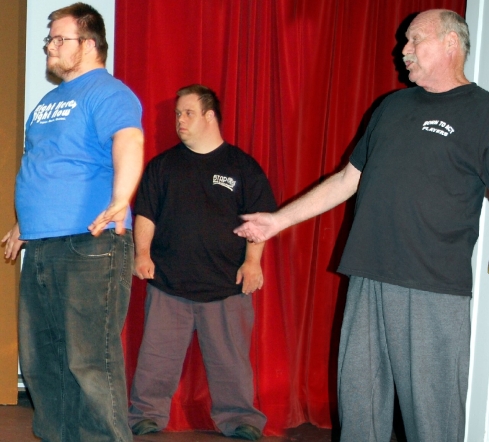 First Christian Church

North Hollywood

To Mary and your talented troupe, Your "Got Talent" show was quite amazing as it showcased each member of your BTAP company. The variety of show pieces was telling of the eclectic interests and talents of the performers. As usual, it was a fun and uplifting event and demonstrated your great talent in bringing out the best in everyone and their enthusiasm to rise to your challenge. Their BTAP experience gives them tools for performance and, as importantly, for life. Great job from all your support staff whose passion for BTAP is clearly declared on their smiling and proud faces. Thank you!

Pauline Furman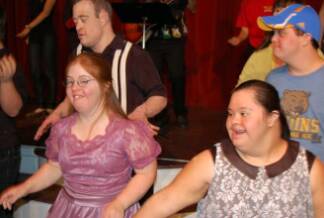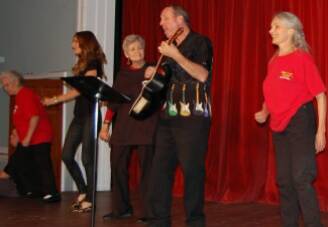 This was my first time to see a BTAP show. I was so impressed and moved by the talent, pureness and honesty of each performer. I cried, I laughed, I danced in my chair but most important I was so deeply touched by the love I felt coming from the stage. I can't wait to come back and bring friends to experience the joy. Mary's dedication to her actors comes through on every performance. Thank you for a beautiful night! Roxanne Lee

Awesome show! The Born to Act Players again have shown their great diversity of talent! Congratulations to all!! Loved the show.

Robin

-----------------------------------------------------------

What a troupe! Born to Act Players do indeed have talent, passion and energy. So inspiring - congratulations to you all on another great show!

Kathy Ewing

MAJOR congratulations to Mary Rings and the entire company of BTAP!! "BTAP Got Talent" was by far the most inspiring and hope filled show I have ever seen. Just goes to show, it isn't always about a moving story. In fact the best part of THIS story is each actor/actress who performed! I have never seen such heart, passion and dedication! You can't help but admire and be proud of each performer! Anyone who left this performance and did not feel inspired, or did not feel there is hope, just isn't human. Loved every bit of it!!!!

Richard Shaw

The show must go on...and it did!!! The BTAP's are truly professional! Shout out to Lucy and Blair, way to step in at a moments notice! This is my 3rd time seeing the BTAP productions. I continue to be impressed and amazed by the talented artists! Keep up the great work!!!

Elaine Carraway

---------------------------------------------------------------------------------------------------------

To the Fabulous Born To Act Players: Congratulations on another super stellar sensational show!!!!

This time you brought your individuality front and center stage by each choosing the number you wanted to represent your musical interests and talents. How interesting is was to see the variety of music, singing and movement that each of you chose to show us what you love and what you can do. We knew of your talents before this show yet some of you surprised us with singing and dancing performances at a level so sky high spectacular. Your audiences just adored you as evident by all the whooping, clapping, cheering and the comments of praise after the show. Our next show will be about dreams and dreamers.

As we talked together about this in the past, many of you have shared dreams you have about being a "star" singing onstage and wowing your audiences. You did that this past weekend and will continue to thrill us in ways we expect and with the unexpected as you continue to create, act, sing, dance and dream.

You always touch my heart and I continue to feel so lucky to know you and be part of the BORN TO ACT "family". What a loving and talented family it is!!!!!

Love always,

Lynne Goldklang

BTAP

------------------------------------------------------------------------------------------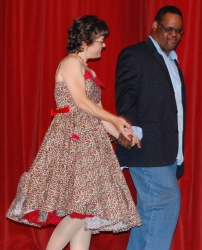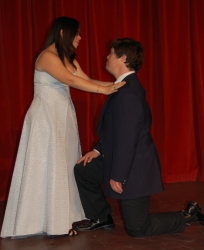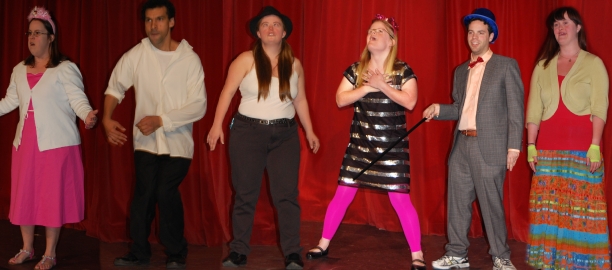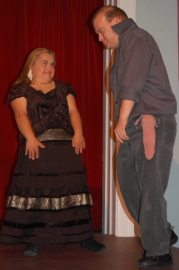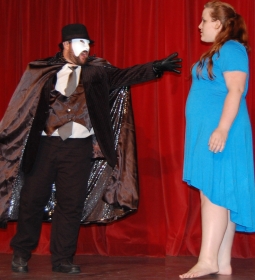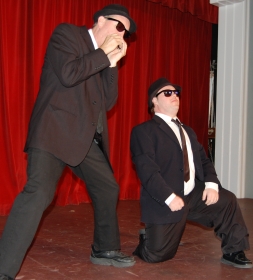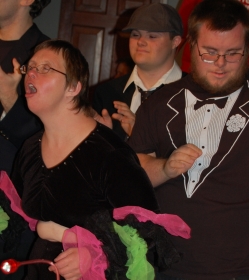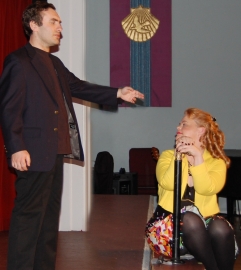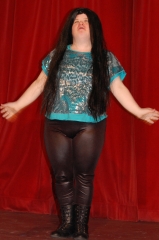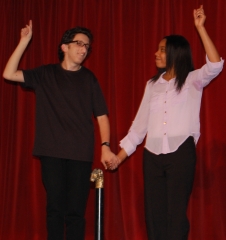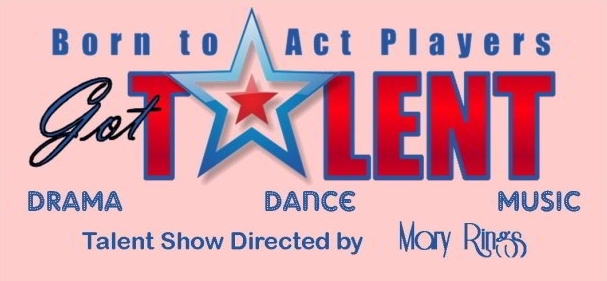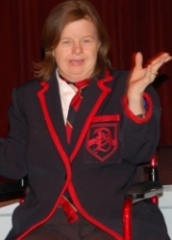 "Any Dream Will Do" was an overall TRIUMPH! This starts with the imagination and creativity of the writer, Lynne Goldklang, and certainly carries all the way through to our brilliant and inspiring director, Mary Rings. And it doesn't end there. The sound and lighting technicians, were a vital and supportive aspect of the show. And finally cudos to the fantastic and talented cast. While we had great material to work with, the true inspiration came from all the talent, and heart of a cast which proves (to paraphrase) "There are no DISabilities... only ABILITIES" God bless you all!

Richard Shaw

What a testimony of strength and determination when you see someone who has has more than six leg surgeries and she is still performing and dreaming her dreams. Wow! I am so moved! Brings tears to my eyes! I am reminded about how blessed I really am. Thank you to the Born To Act Players for showing me what life is truly about. Dream your dreams and reach for the stars. If you dream it--you can reach it! Amen! Love you Mary Rings and all the awesome Born To Act Players.

Lorienne

Any Dream Will Do was an absolute Dream to watch! Congratulations to the writer, Lynne Goldklang, the director, Mary Rings, the Assistants and all of the members of the BTAP!!!!

Elaine

-----------------------------------------------------------

Mary Rings: Awesome!!!

Thank you!! So inspiring!! So moving!! Brought tears to my eyes.

Thank you to all the wonderful actors and performers. You Rock!!

Dear Born To Act Players ,

I was fortunate to be at your show on Friday night , and now I can't talk about anything else !

I laughed, I cried , I sang ,  and I danced in my seat. I had a most wonderful time. I even thought of some dreams of my own, I should revisit, that I hadn't thought about in years.

Thank you for a great night of theater!

          I'll look for you in lights.

              Dawn Eiche

       -----------------------------------------------------------

Mary, thank you for putting together a great show and congratulations to all the Players...

I cann't wait for the next show!!

Sawsan

---------------------------------------------------------------------------------------------------------

ANY DREAM WILL DO --a showcase for you--the wondrous BORN TO ACT PLAYERS--to delight our audiences with your dreams, wishes and accomplishments. You did this through song, dance, playlets, skits, games--as well as just speaking from the heart. Our audiences were laughing, crying, fully engaged in each show. My dream, as the writer, was to create a show that would connect you to your dreams, and achievements in a way that would leave our audiences deeply impacted. My dream came true way beyond my expectations.. I wanted the show to be co-created by all of us and that did happen with our magical director, Mary Rings, at the helm. Bravo to you--BORN TO ACT PLAYERS. Once again, you change attitudes and touch hearts. Your bring passion and spirit to each moment you are onstage. What a group!!!

lynne goldklang

------------------------------------------------------------------------------------------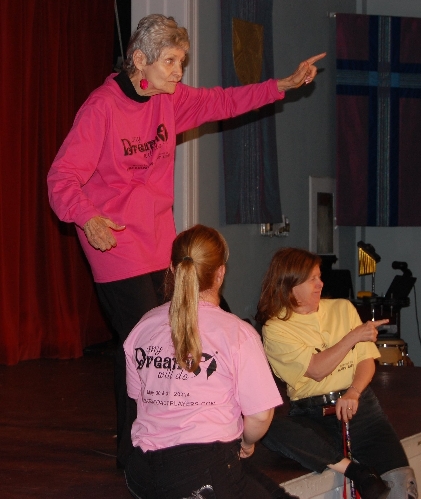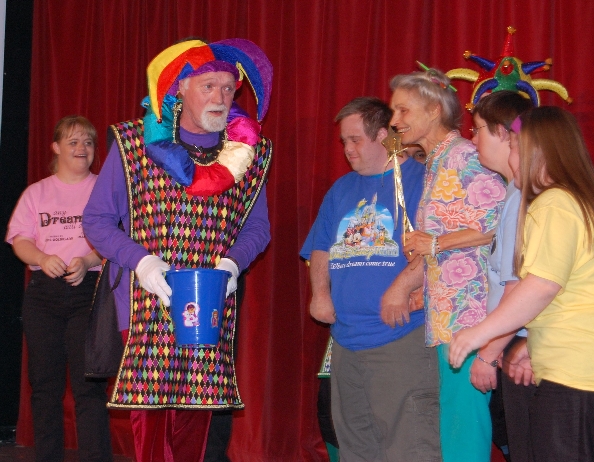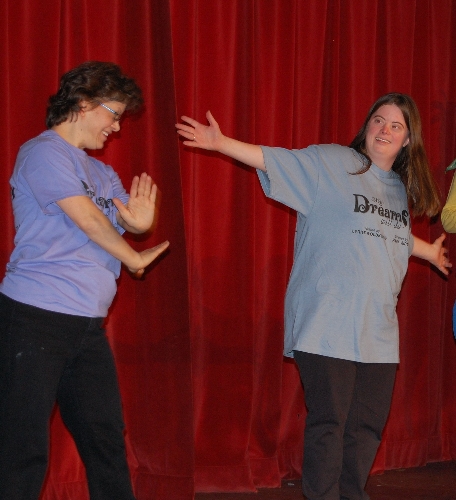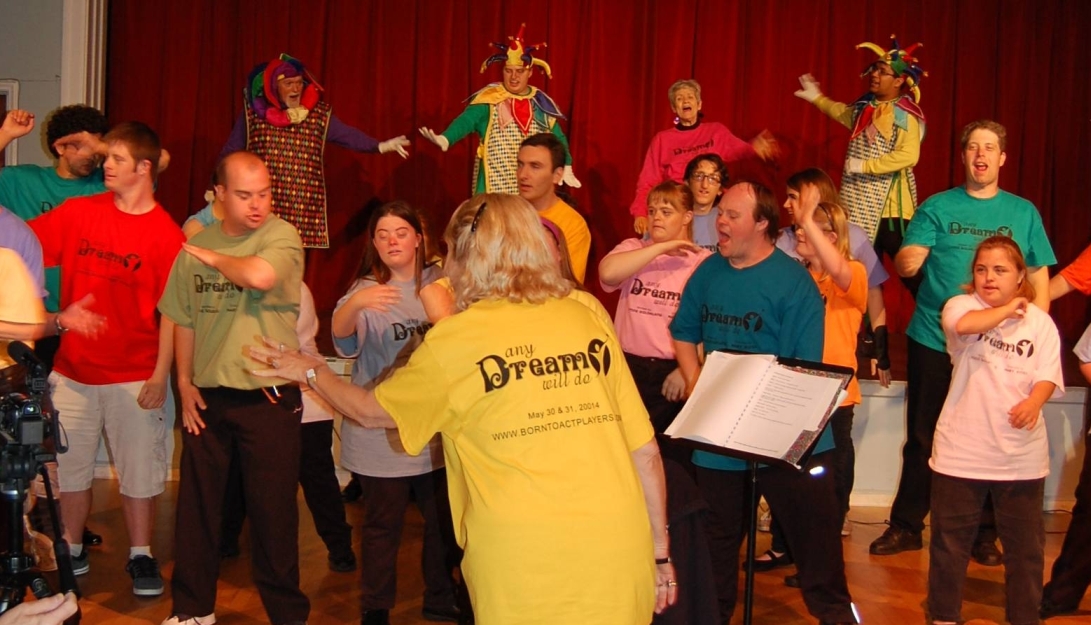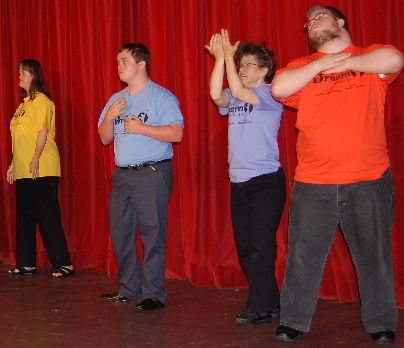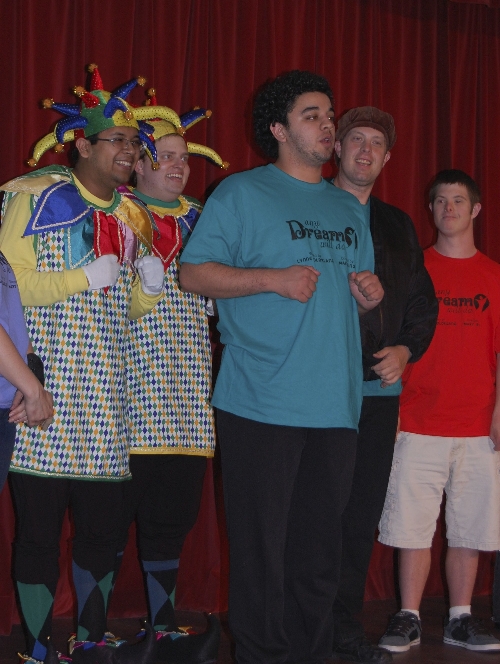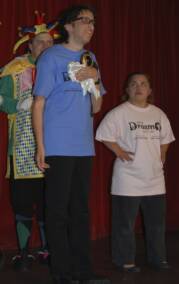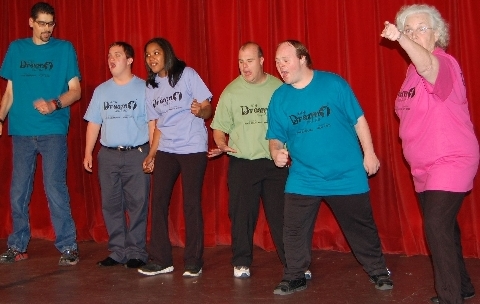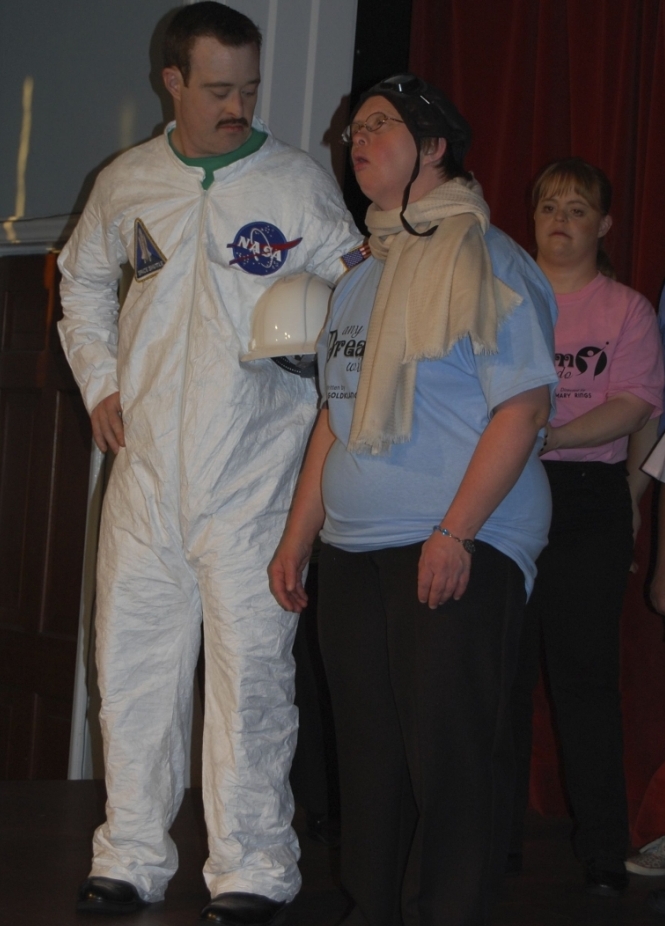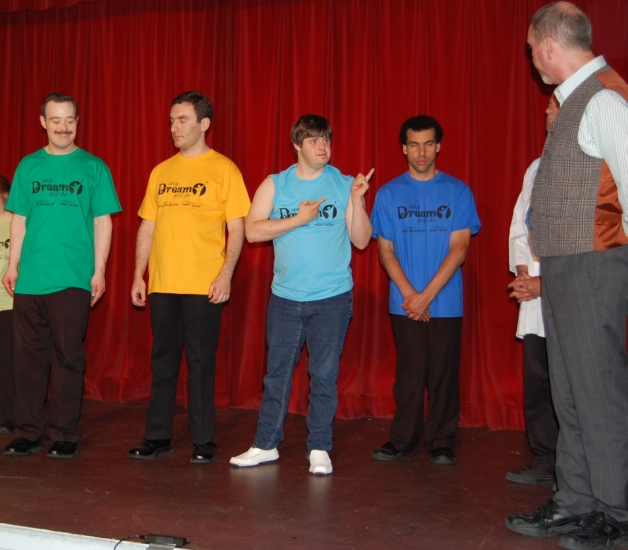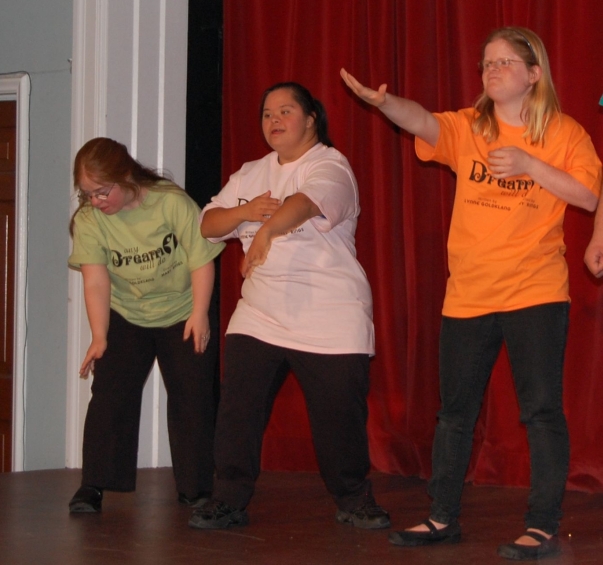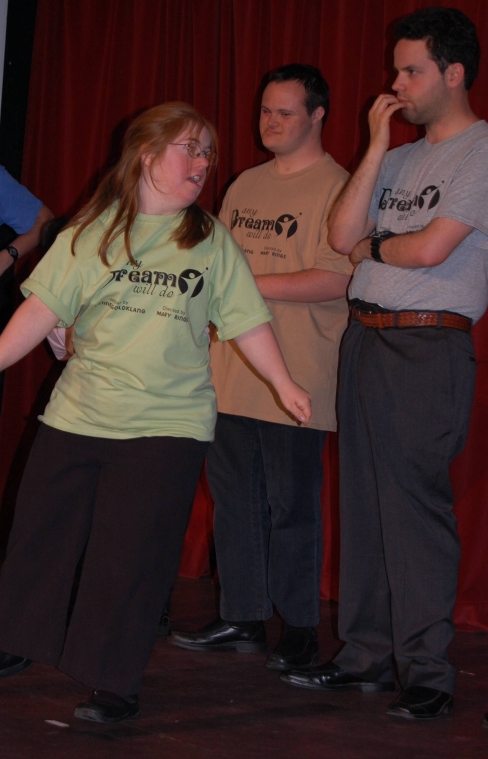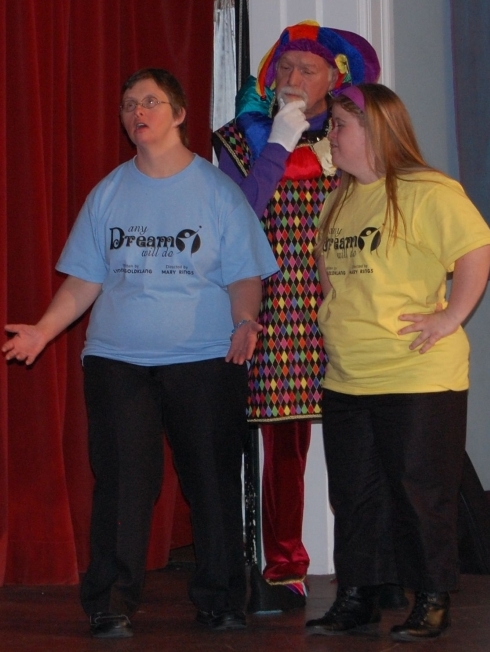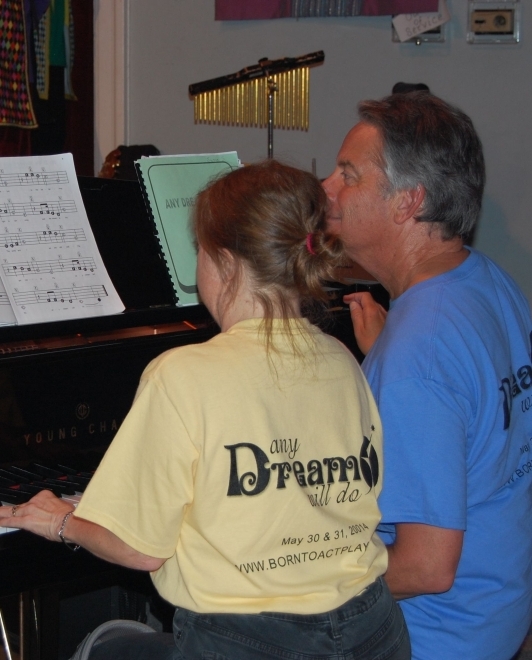 Quotes ,songs and scenes about dreams and dreamers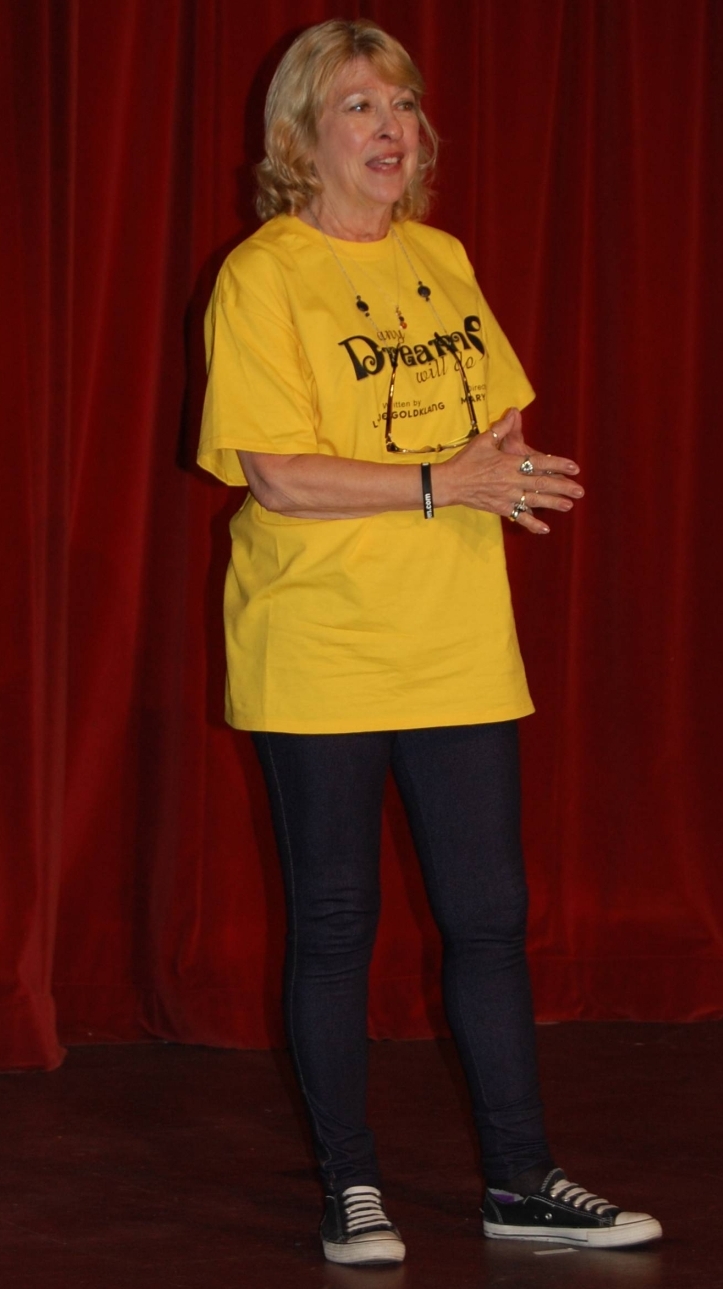 Friday / Saturday  March 6 / 7, 2014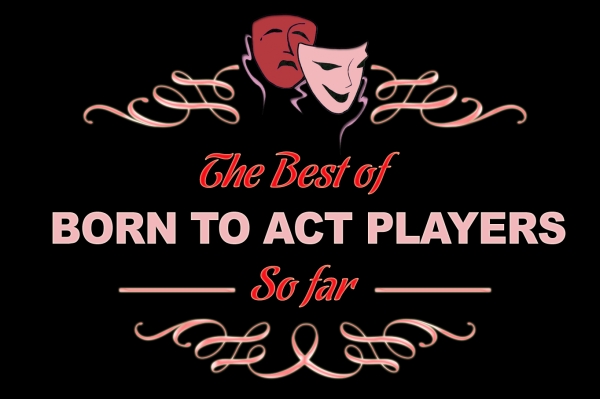 What a unique and heartwarming production to celebrate 20 years of BORN TO ACT PLAYERS. Our show was a winning combination of live performance of some of our favorite songs along with the amazing videos that summed up the essence of two decades. The videos with songs, dances, improv, plays, scenes--brought back so many memories from the 7 years I have had the honor to be part of such an amazing group. I also realized how much happened in the early years that set the foundation for what we have today. Seeing those films was the next best thing to having been there. Congratulations to everyone associated with our group--troupe members, staff, parents and the one and only Mary Rings whose vision, love and genius started our group 20 years ago and keeps us going strong into a very bright future. Bravo BORN TO ACT PLAYERS. Happy Birthday! Here's to the next 20 years!

Much Love, Lynne Goldklang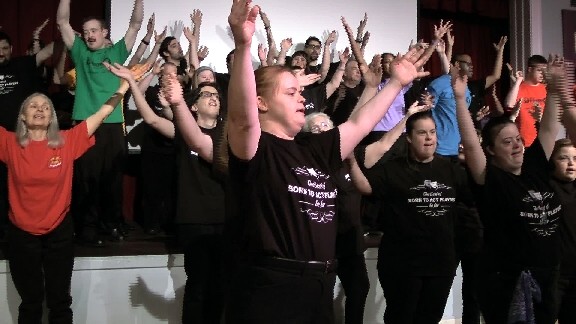 The 20 year anniversary show "The Best of Born To Act Players - So Far - " was once again a thrilling, heart warming show. I wish everyone could experience the love that comes through when the performance is over and the "Stars" of the show come out to greet family and friends. Mary Rings is at the top of my list for best people on earth today!

Susan Rodwig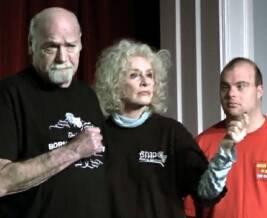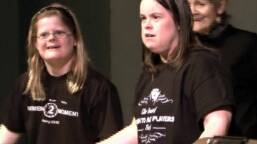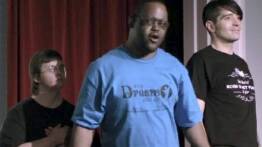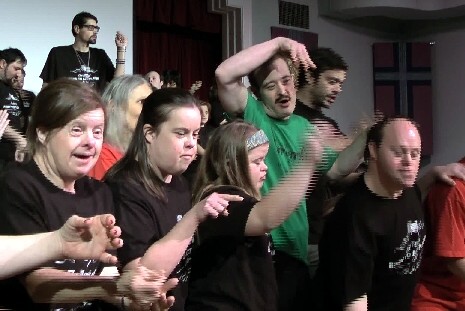 The Born To Act Players 20th Anniversary show was SO WONDERFUL! I would have been shooting for the documentary but this time I wanted to be able to enjoy the show! And BOY did I! Nathan came with me this time - arrived fashionably late (just before intermission) but just as well for a 4 year old! He loved it too and so did Jon Cavanaugh and Shirley Rastatter and our young artist companion Jesse. So fantastic! Thank you BTAP actors for a wonderful performance, and thank you staff, and volunteers and of course Mary Rings for being the creator of all of this! We also got to hear Cissy Wellman's beautiful singing! It was fantastic all around!!! Happy 20th Anniversary BTAP!!! - Mary Rings Cissy Wellman

Charmaine Cruz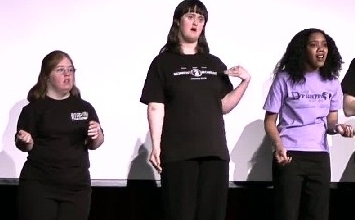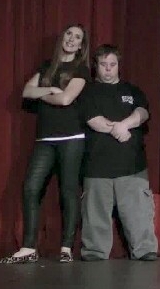 The 20th Anniversary Show proved to be very uplifting for my family!! The energy and love displayed made both Friday and Saturday shows amazing! Keep up the great works!

Elaine

Such an amazing group they perform beautifully and are beyond talented! So glad I was able to attend their show! Such an energetic group of students there was so much talent in one room!

Imelda Quintero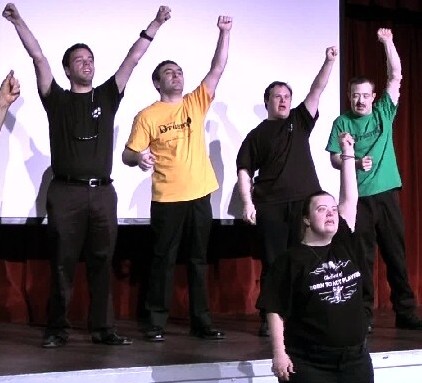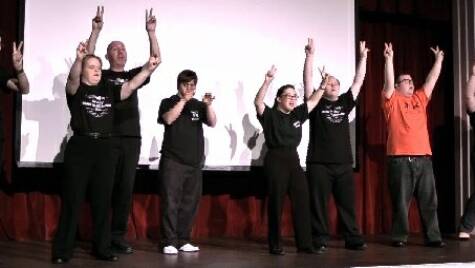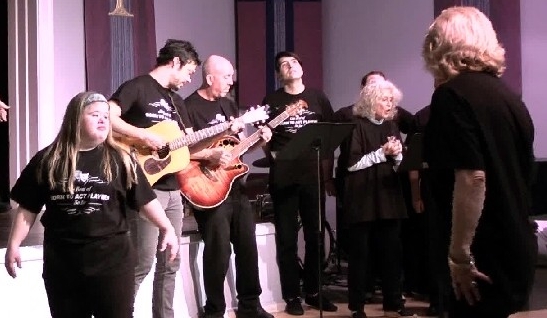 Oh Mary!!!!!! It was an amazing show, from beginning to end! We didn't want it to end!!!!! We smiled, laughed and cried tears of happiness and joy!!!! Your actors and volunteers are so talented! And you...... You're such an incredible teacher, director, producer, and performer!!!!! Can't wait for the next show!!!! We love BTAP!!!!! We love you!!!!!!!!!

Cathy Ross-Pierce

CONGRATS to all of my amazing friends & cast mates, and our wonderful director (Mary Rings) from Born to Act Players on a wonderful show! Bravo! All were spectacular! ?

David Dastmalchian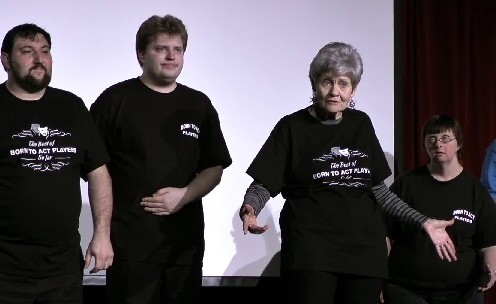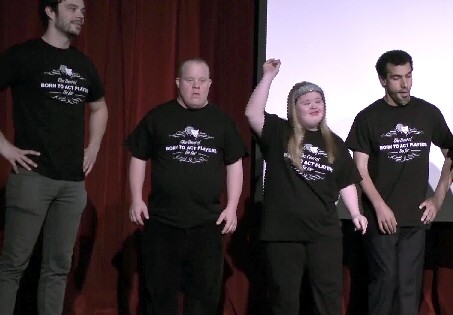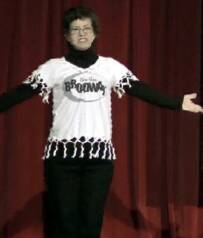 BTAP are the most loving and talented group of students I've had the pleasure to work with! Their show "best of BTAP so far" was amazing! Lots of hard work and dedication was put into the show and its definitely proven when they perform. If you ever get the chance to see a show please do! You will be blown away!

Iliana Quintero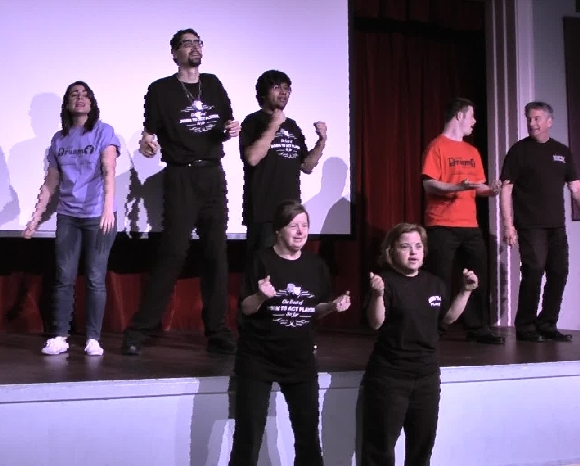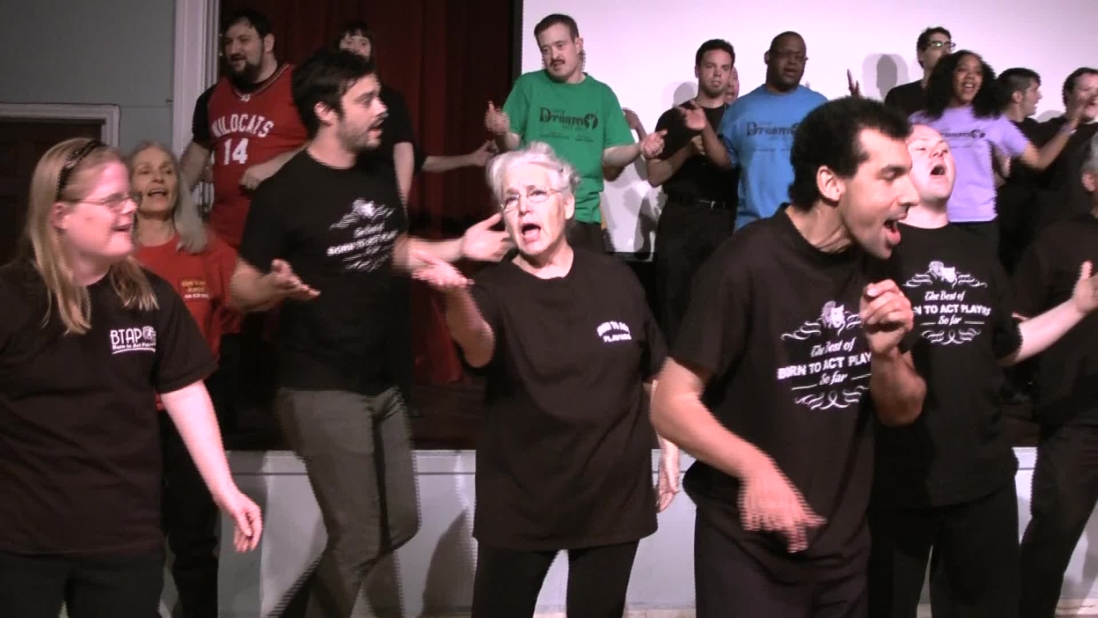 The 20th anniversary show was amazing!!!

Russell Greenstone

............................................................................

..................................................................